Albion Exchange is a genuine transit oriented development (TOD).
This inspiring destination will be a vibrant hub of community, commerce, connections and convenience.

With its seamless network and innovative intelligence, Albion Exchange will connect you to more. More social amenities and seamless connectivity. More business. More fun. More choice. Day and night, residents, visitors and the community will always have something to discover.

Albion Exchange is a new vision for a New World City. It will be an incredibly exciting place to be, inspiring greater social engagement.

A destination.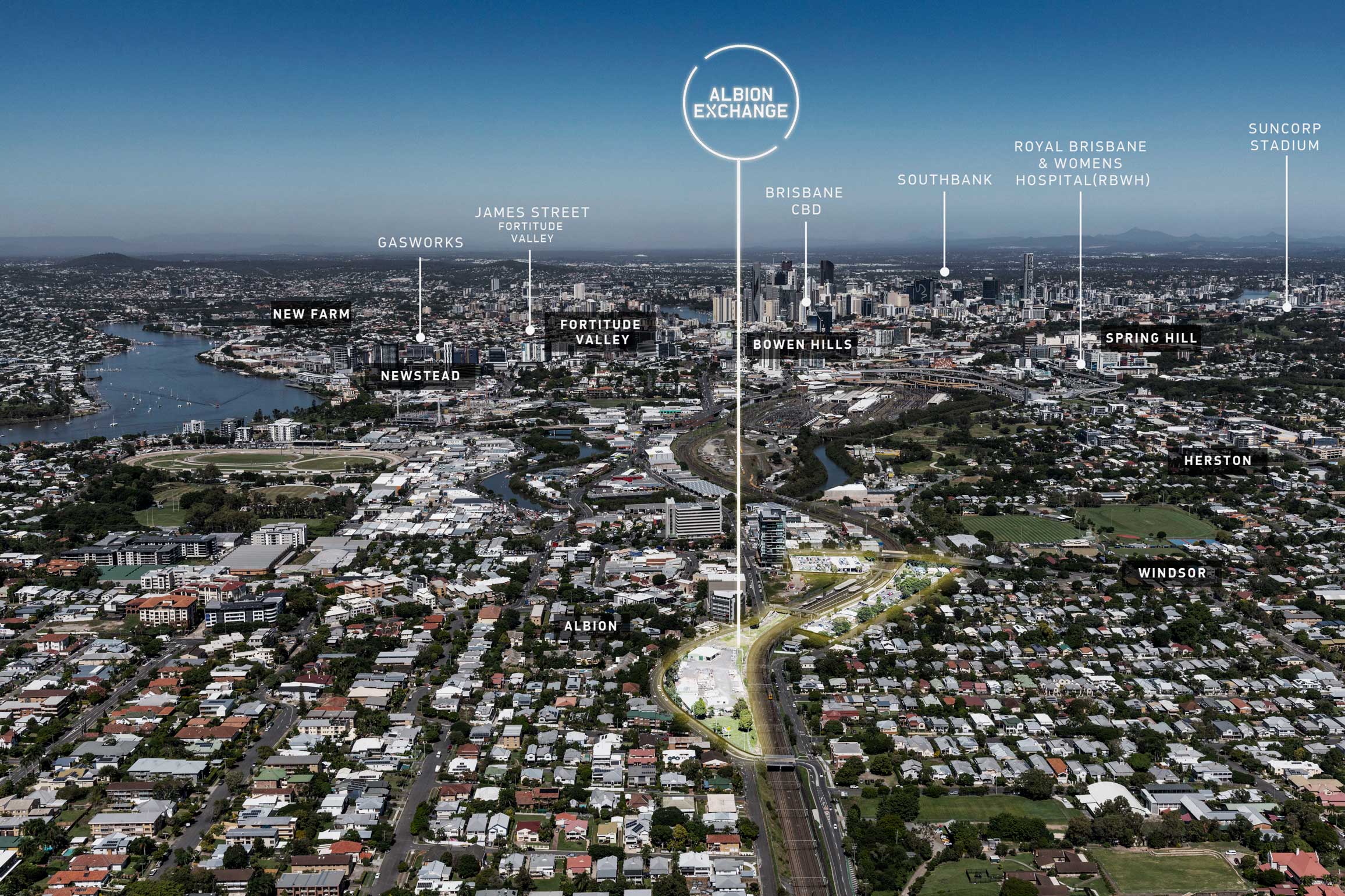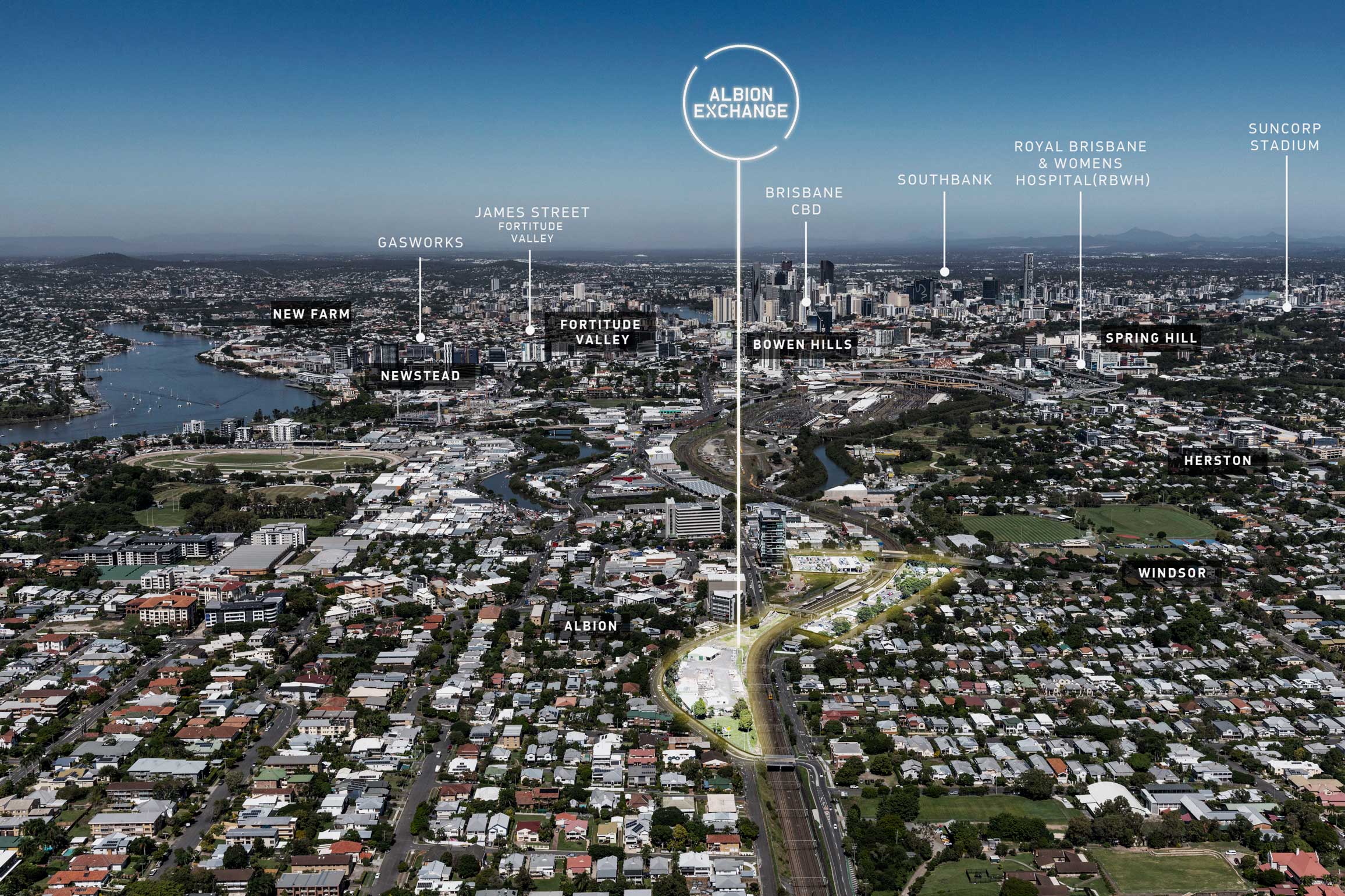 Fast-tracked transport
Just 4.5 kilometres from the CBD, Albion is one of Brisbane's best connected inner-city suburbs; connected to CBD and suburban rails, busways, the airport and Brisbane's major arterial roads.
Seamless Connectivity
Albion already delivers strong north-south and east-west arterial road connections. Just one kilometre from the tunnel network, it connects commuters by train to the CBD in just seven minutes, and Brisbane Airport in under 15. Albion Train Station provides rail connections to suburban Brisbane, the Gold Coast, Ipswich and Sunshine Coast.
Adding to this seamless connectivity will be the north-south Brisbane bikeway. Anticipated for completion in the next few years, the bikeway will adjoin the western edge of Albion Exchange, providing dedicated pathways for an easier, healthier and safer journey.
Convenience is defined by having it all in the one location. Designed to make the most of every moment, Albion Exchange will bring together what you need to make life as seamless as possible.
A self-contained community
Albion Exchange will bring together lifestyle facilities, convenient retail and active transport options, all on your doorstep.
Stage 01
Stage One will set the foundations for this dynamic destination. Located on land bordered by Albion Road and the Albion Overpass, this stage is the most elevated and central within the development.
250+ contemporary apartments will provide spacious, architecturally designed living and amenities. Residents will also have direct access to nearly 2,000m2 of private recreation spaces including a swimming pool and communal meeting-room facilities.
More than 5,000m2 of inspired retail space will bring together the best – including food and beverage, grocer and specialty tenants.
Just under 4,000m2 of public plaza connecting either side of the rail corridor means greater interaction and connectivity. Open and flexible, both residents and visitors alike will enjoy this lively, communal space day and night.
Health and wellbeing are key. Plans include space for a gym, allied health services, rock climbing and other outdoor activities.